---
Although the term 'disruptive innovation or technology' dates back to 1995 when Harvard Business School Professor Clayton M. Christensen coined the term, its prevalence has only reached fever pitch in the last five years, as it has become a common buzzword used to define emerging innovations and technologies.
(Article by Entrepeneurist.com)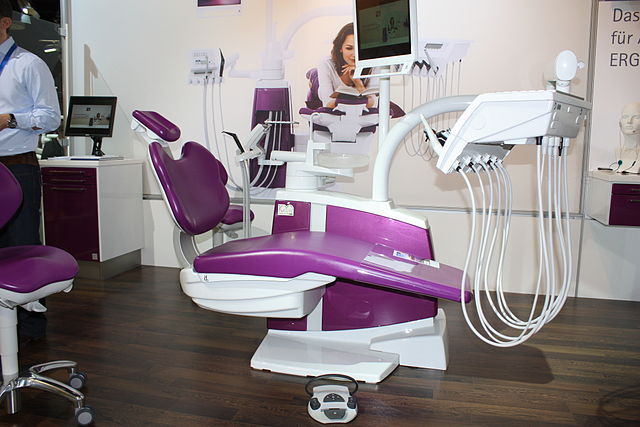 The term obviously extends to digital technologies that are changing many of the industries we rely on, making these industries more efficient, sustainable and environmentally friendly.
Dentistry is no exception. With the implementation of many digital tools and devices, digital dentistry is helping to make the industry less painful and invasive, as well as quicker and more environmentally conscientious.
From lasers and 3D milling to digital x-rays, the innovations being introduced to dentistry are moving the profession quickly into the future. The new school of "digital dentistry" is defined by Dr. Paul Child of Dental Economics, as "a dental technology or device incorporating digital or computer-controlled components".
One of the earliest digital technologies adopted by dentists has been digital radiography. Digital X-rays have allowed dentists to efficiently evaluate more intricate details than the traditional counterpart.
Regular x-rays function like an analog camera in that they require bulky exposure film and developing chemicals, which have been linked to environmental contamination. Digital radiography, though expensive to buy initially, is cheaper and more environmentally friendly in the long run.
Traditional x-rays also offer little control over the image, apart from angle and exposure settings. In comparison, digital radiography can be compared to a high powered DSLR camera that allows the operator to zoom in and out of certain areas and adjust exposure and lighting.
Digital radiography also provides more real-time information, enabling a dentist to quickly make treatment recommendations and adjust techniques mid-procedure. Because these technologies are digital, they are also instantaneous and ready for immediate review, which cuts down on exposure times. They are also easy to store digitally and do not require special shelving or storage space.
Digital imaging is also being used to make highly precise dental models for prosthetic fabrication, a process that was previously time-consuming and tedious. Utilizing intraoral cameras and computer modeling software, digital models and fixtures are created from the captured digital scans.
While Canadian dentist Dr Cameron Sordi employs a variety of digital technologies, he finds the greatest attribute of digital devices is the improved patient care these devices allow him to provide, in part due to a decrease in procedure invasiveness.
"Using less invasive devices allows me to treat patients with dental anxiety virtually pain free," said Cameron Sordi. "If I can get them in the chair more frequently, I can reduce the risk of serious dental issues in the future, which can alleviate or completely eliminate dental phobia."
Currently researchers are working on technologies that will facilitate tooth remineralization, which may one day completely eliminate the need for "drilling cavities".
This post was sponsored by Joe McCrimmon; dentist image by Sterilgutassistentin,Wikimedia commons